Grow your business with Ringotel softphones
Add cutting-edge capabilities of Ringotel mobile and desktop softphones to your on-premise or hosted PBX.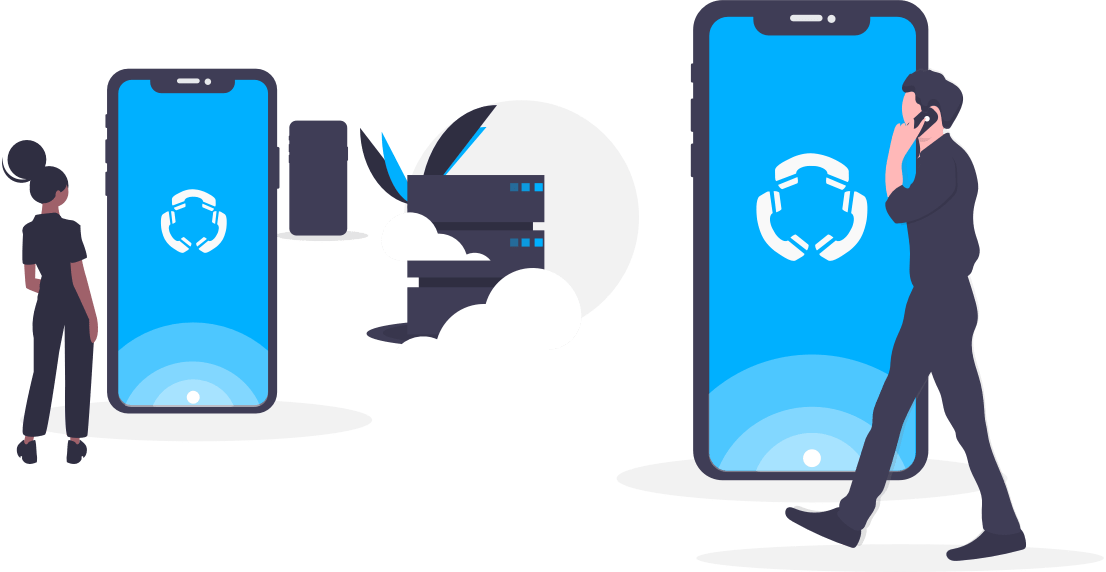 For Service providers
Add great consumer value to your existing service with the zero investments.
For IP PBX Resellers
Add a unique offer to your products portfolio. Get permanent benefit from customer's service subscriptions.
For IP PBX Vendors
Add rich phone and messaging white label application to your product without development or purchasing.
Infrastructure for your global expansion
Ringotel utilizes Amazon cloud infrastructure to provide reliable connectivity for businesses around the world.
Our servers are located all over the world and integrated with AWS Global Accelerator, reducing latency and packet loss wherever you might be during a call.
We can also provide our server software for on-premise deployement within your infrastructure.
Easy centralized management and monitoring
Setup and manage softphone apps via the centralized admin portal that gives you the ability to remotely provision, monitor and maintain users' softphones.
More control over the users' apps
Reduce manual setup for users
Keep infrastructure secure without VPN or port-knocking
Professional support team by your side
Softphones under your own brand
Offer your customers softphone apps with your logo, colors and name to match your brand. Our team of experts will make all the customizations and help you publish your own app in App Store and Play Market in no time.
Trusted by businesses around the world
"We use Ringotel since the beginning of the COVID virus outbreak for our customers in The Netherlands. Since April we have connected about 100 clients to their FreePBX and Askozia appliances.

The big advantage for us is that all traffic runs through the Ringotel server so we have to allow only one IP address in the firewall. And Ringotel can easily be added to all existing installs.

Setting up is also really easy, the client can do it without any help by installing the App and scanning the QR code that was mailed.

The voice quality of the calls is good, when both using WIFI as 4G. A nice feature that was recently added is the possibility to see the status (busy/free/unavailable) of the other team members in the Ringotel App.

I would recommend Ringotel without any hesitation."
Take your next step!
Fill in the form below and our Partnership team will contact you within the next 24 hours.
Advantages for partners:
Generate high margin profits with less efforts.
Start without any commitment.
Plenty of opportunities – Ringotel works with any phone system.
Provide service from our cloud or deploy it in your infrastructure.
Manage service from the easy-to-use admin portal.
Customized apps under your brand.