Features designed for modern communication
See how Ringotel can supercharge your existing Phone System.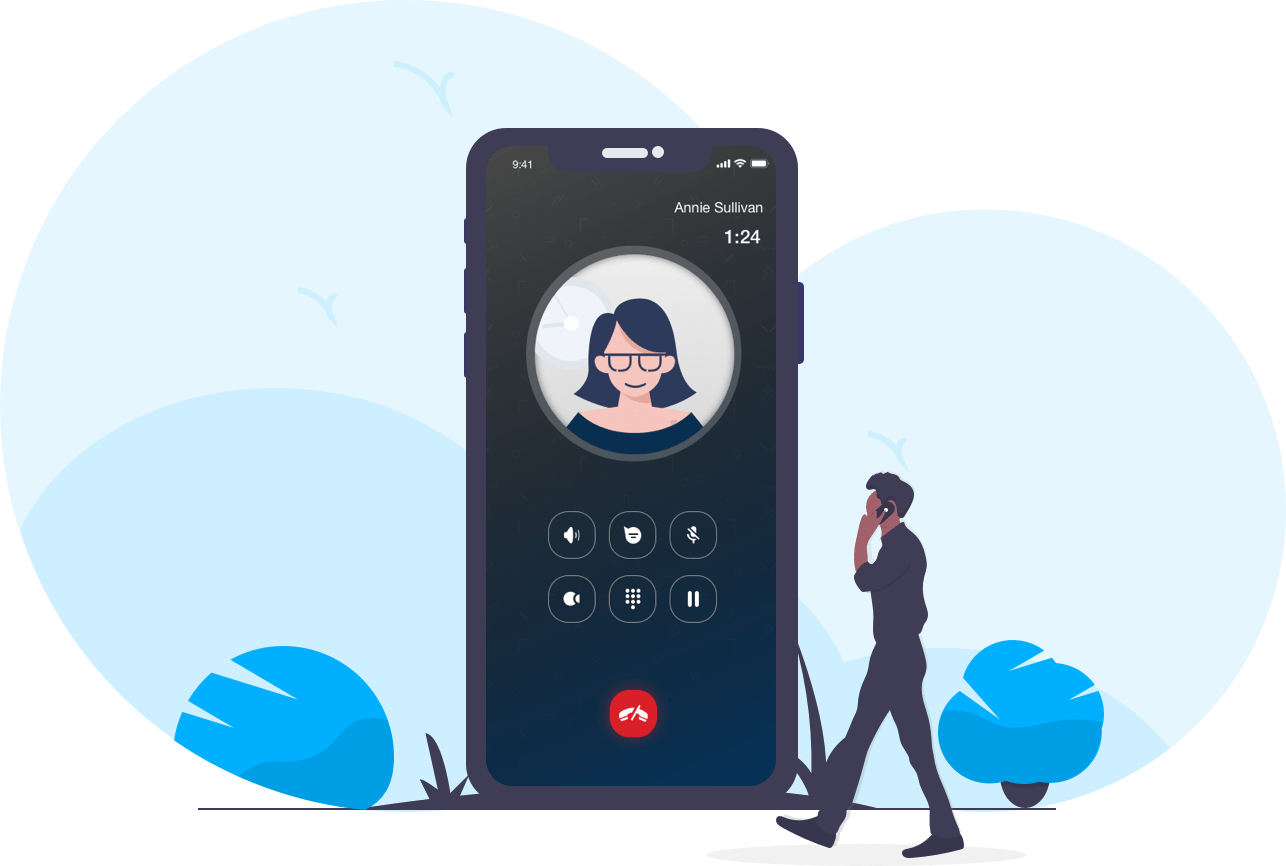 For Users
Key softphone features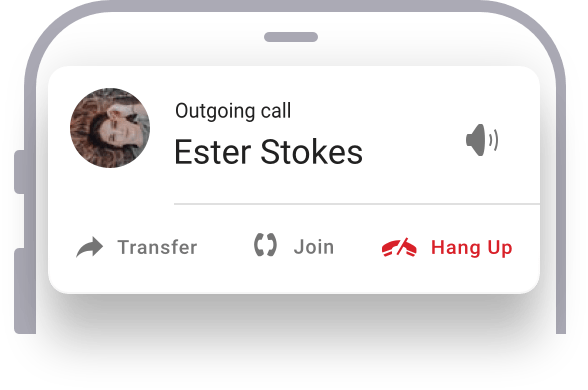 Advanced call features
Blind/attended transfer, unlimited conferencing, multiple forwarding rules and more.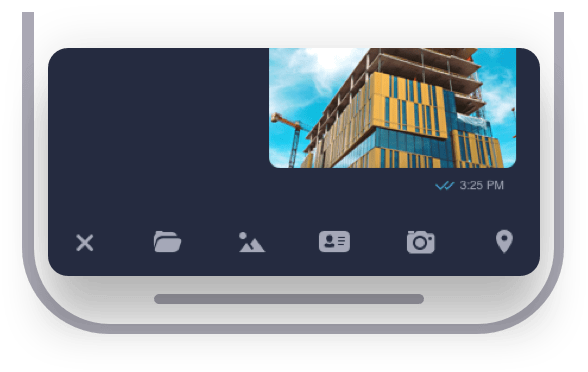 Rich messaging
Private and group messaging, media and files sharing, advanced filters and much more for productive work.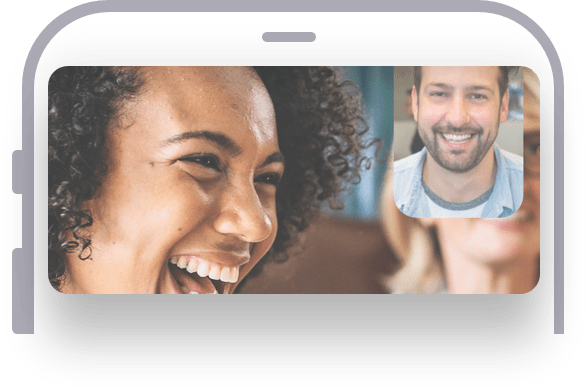 High-quality video calls
Make high-quality video calls from your mobile or desktop devices with a screen sharing feature.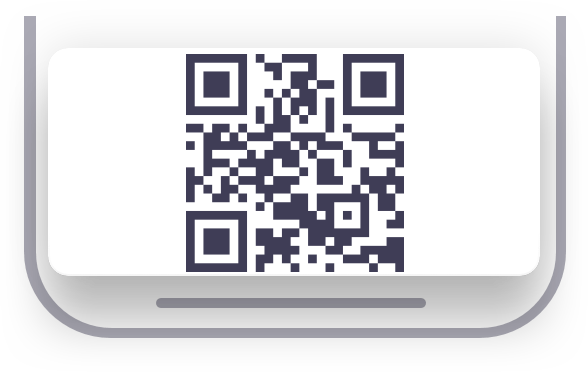 Welcome emails with QR code
Easily onboard new users with automated emails containing instructions and QR codes.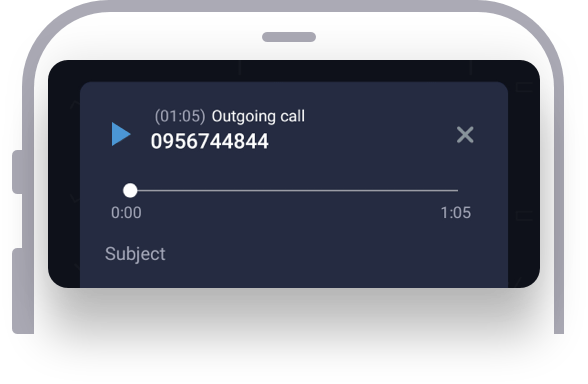 Compliant call recording
Start/stop recording anytime during a call or set up auto-recording to record every call.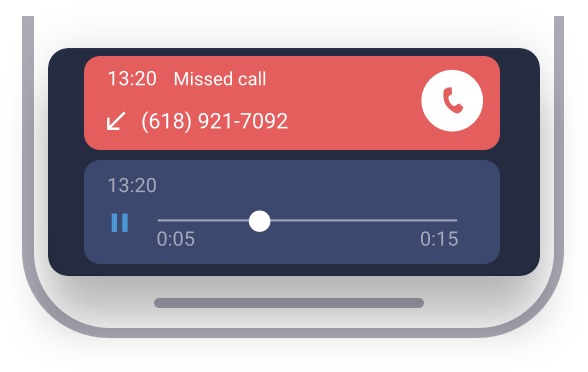 Visual voicemail
Listen to your voicemails right in the app and be notified about new one with push-notifications.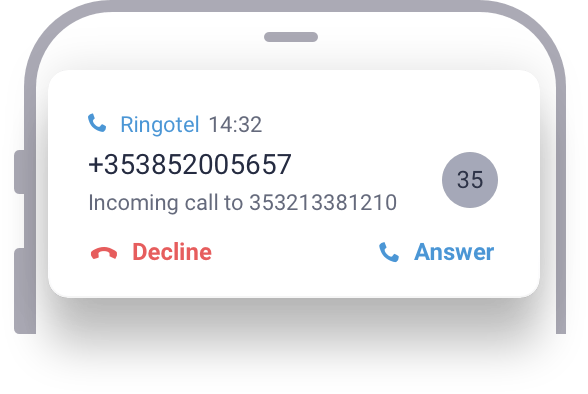 Push notifications
Never miss a call, message or a voicemail, and save battery life with reliable push-notifications.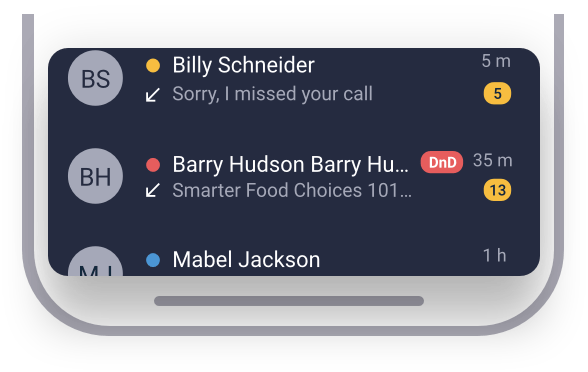 Busy Lamp Field (Presence)
Easily see who's available to talk, who's busy, and who's offline.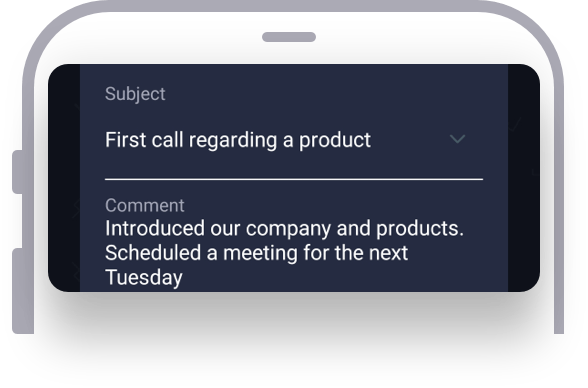 Lightweight CRM
Get full context about who you're talking to with customer profiles and conversations history.
For Admins
Key platform features
Welcome emails with QR codes
Simplify installation and setup of softphones for users with automated welcome emails and QR code provisioning.
Simple onboarding instructions with QR code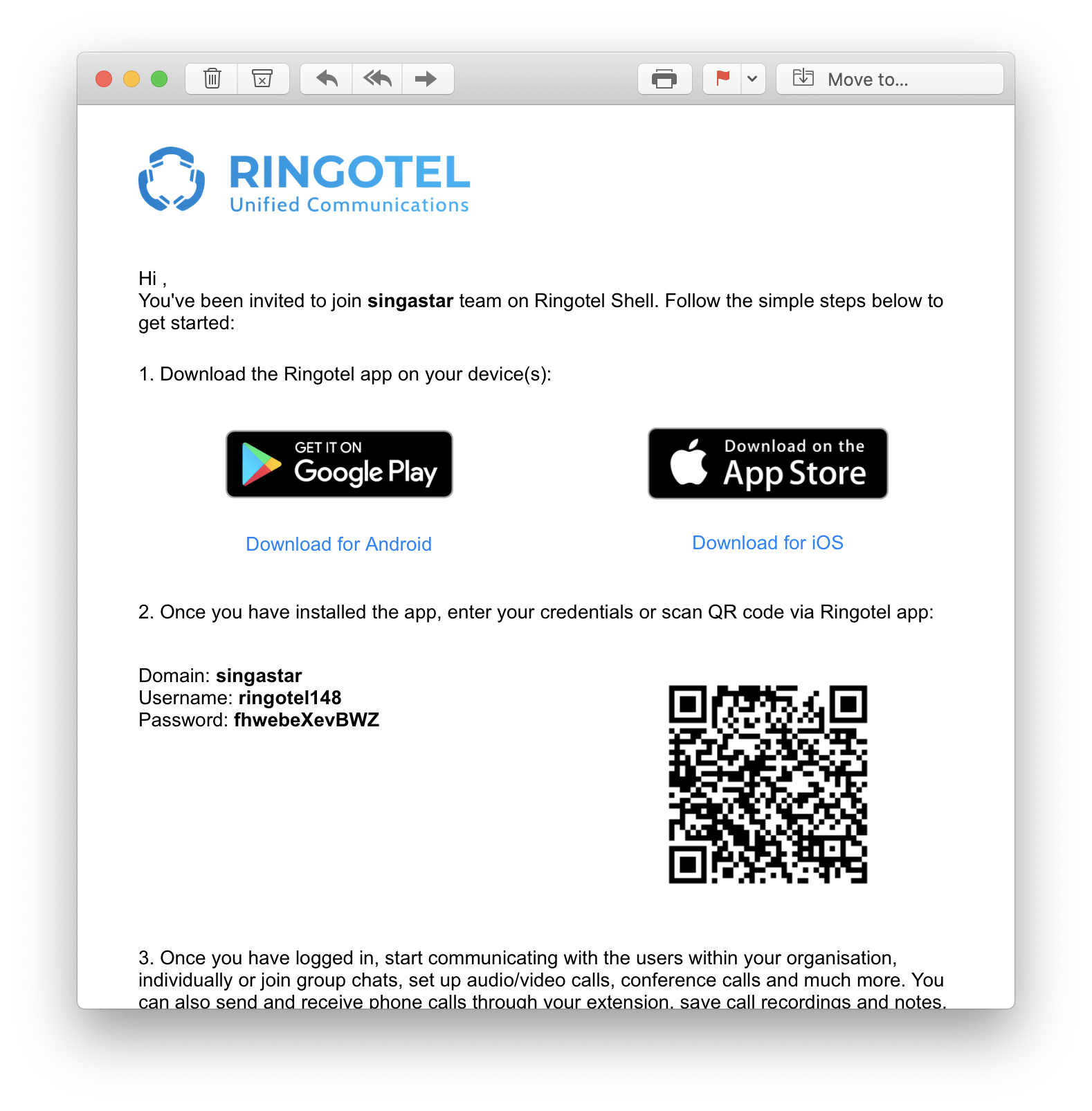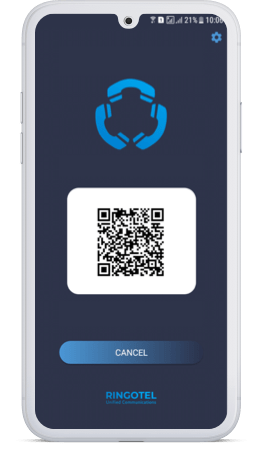 Users activity and presence
Monitor softphone users presence in real-time, see calls and registration history from the admin portal.
See when and where user lost registration
Get a detailed overview of user's activity
Monitor BLFs of all PBX extensions
Remote softphone configuration
Reduce manual work for users by remotely configure their softphone setting, like extensions list, BLFs, external contacts, etc.
Import extensions from your PBX with BLFs auto-provisioning
Create shared contacts directory
Users don't need to set up their apps manually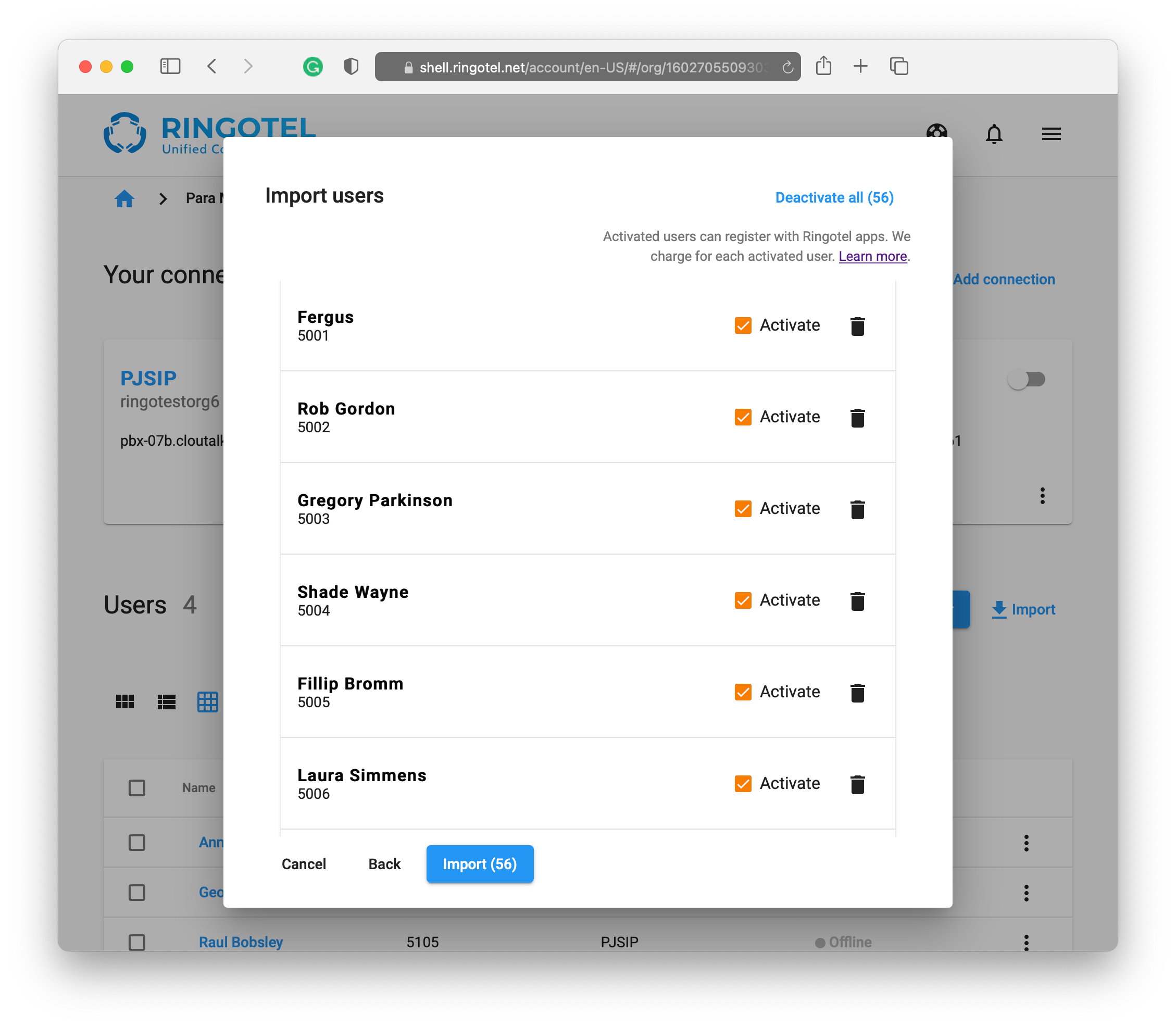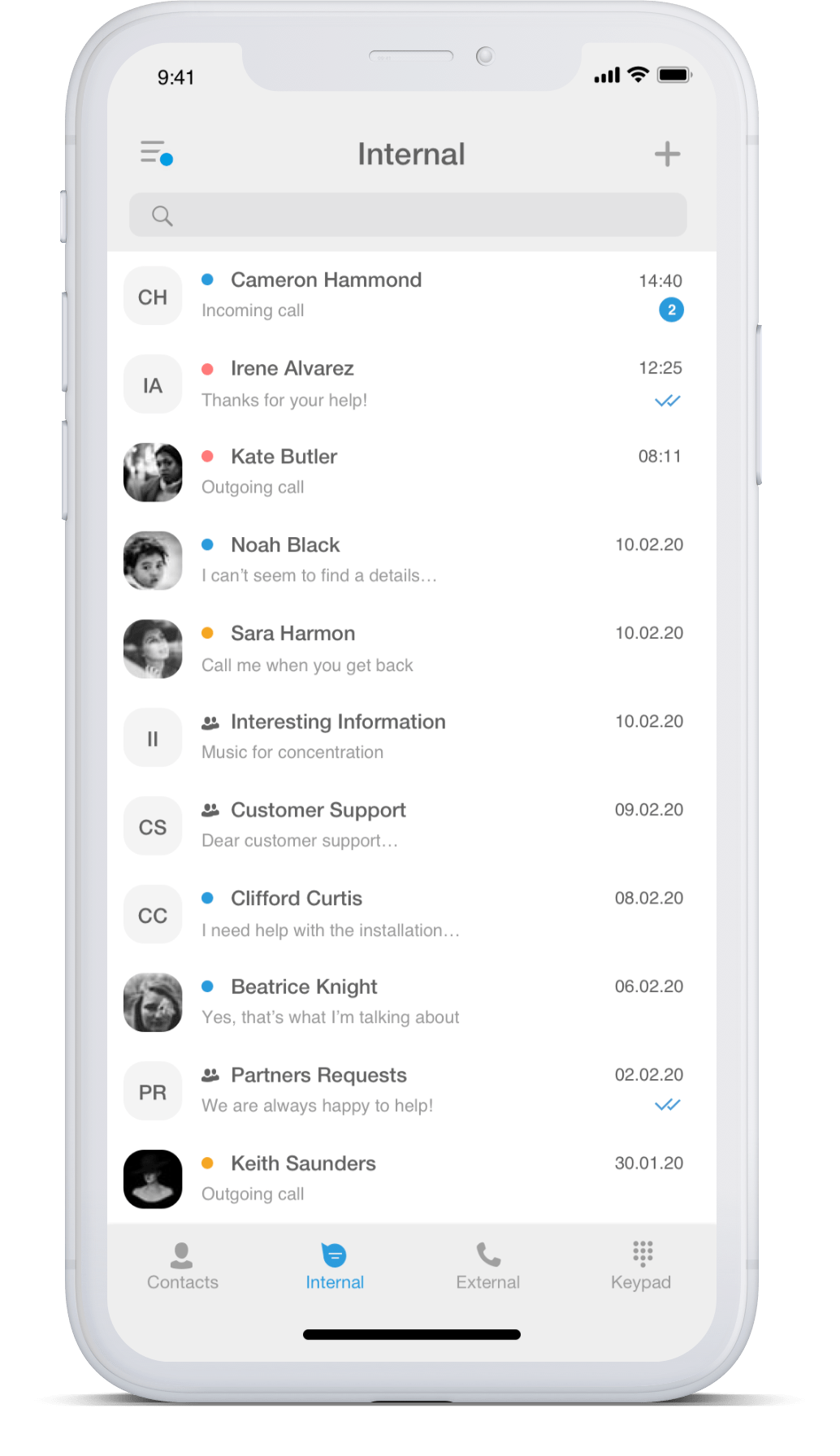 Manage external contacts
Import external contacts from your CRM, service desk or CSV file and instantly pull them into the contact directory for all softphone users.
Users will know exactly who is calling
Sync contacts for all softphone users
Remotely manage external contacts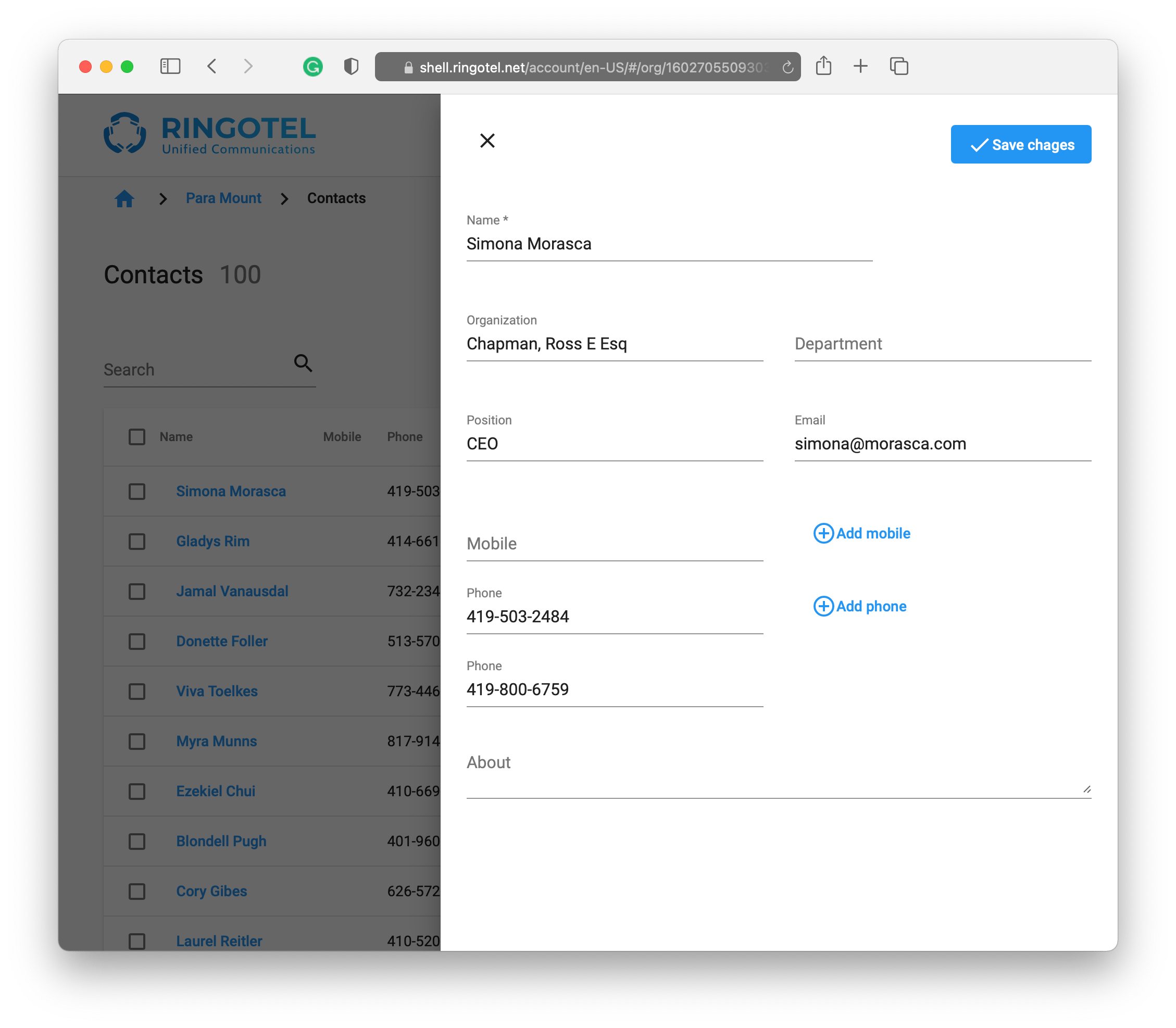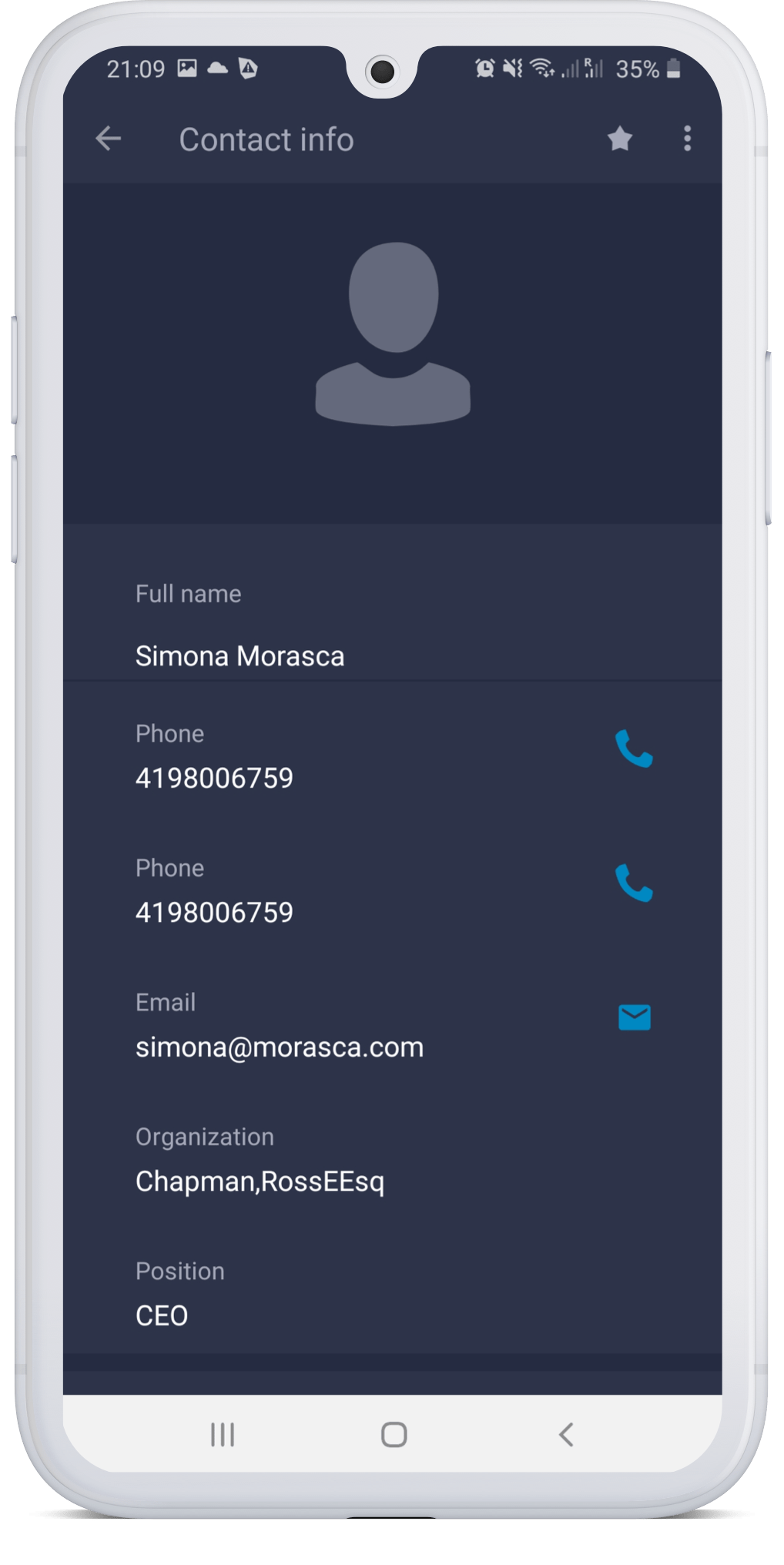 Easy-to-use and flexible dial plans
Strip or change outgoing number prefix, substitute a number or prohibit calls to some destinations – all using an intuitive interface.
Intuitively create flexible rules
Prohibit external calls to certain softphone users
Configure how softphone users dial external numbers

TLS and SRTP encryption
Ringotel secures signaling and media using standard TLS and SRTP protocols.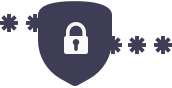 Keep SIP credentials secure
SIP credentials are stored encrypted and never shared with anyone, while users login into their apps with auto-generated passwords.

Secure infrastructure without VPN or port-knocking
Integrated VoIP tunnel encrypts all communication from/to the Ringotel clients and forward calls to your PBX server from a single IP address.
Start risk-free
Keep your infrastructure unchanged