Your phone system
in the era of remote work
Easy scalable and flexible solution for your everyday communications in simple mobile and desktop apps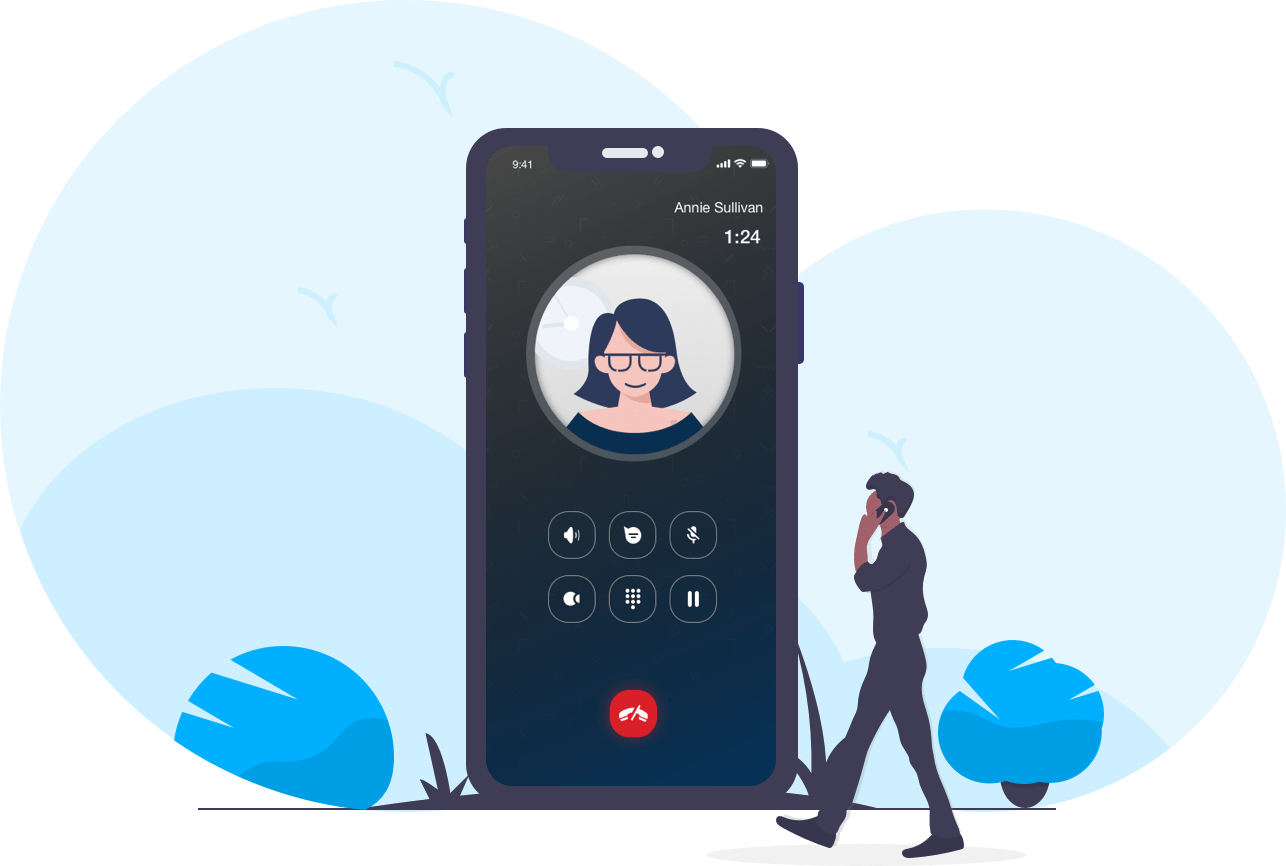 Designed to provide better connectivity and collaboration
We know how important is collaboration for the efficiency of your work. In the world of anywhere workers, teams and companies has to be flexible and always stay connected, wherever they are.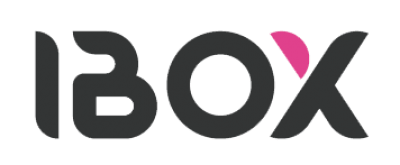 Stay connected wherever you are
With Ringotel mobile and desktop apps you can make and receive audio, video and conference calls, collaborate with your team and communicate with customers thought multiple channels. All in one place.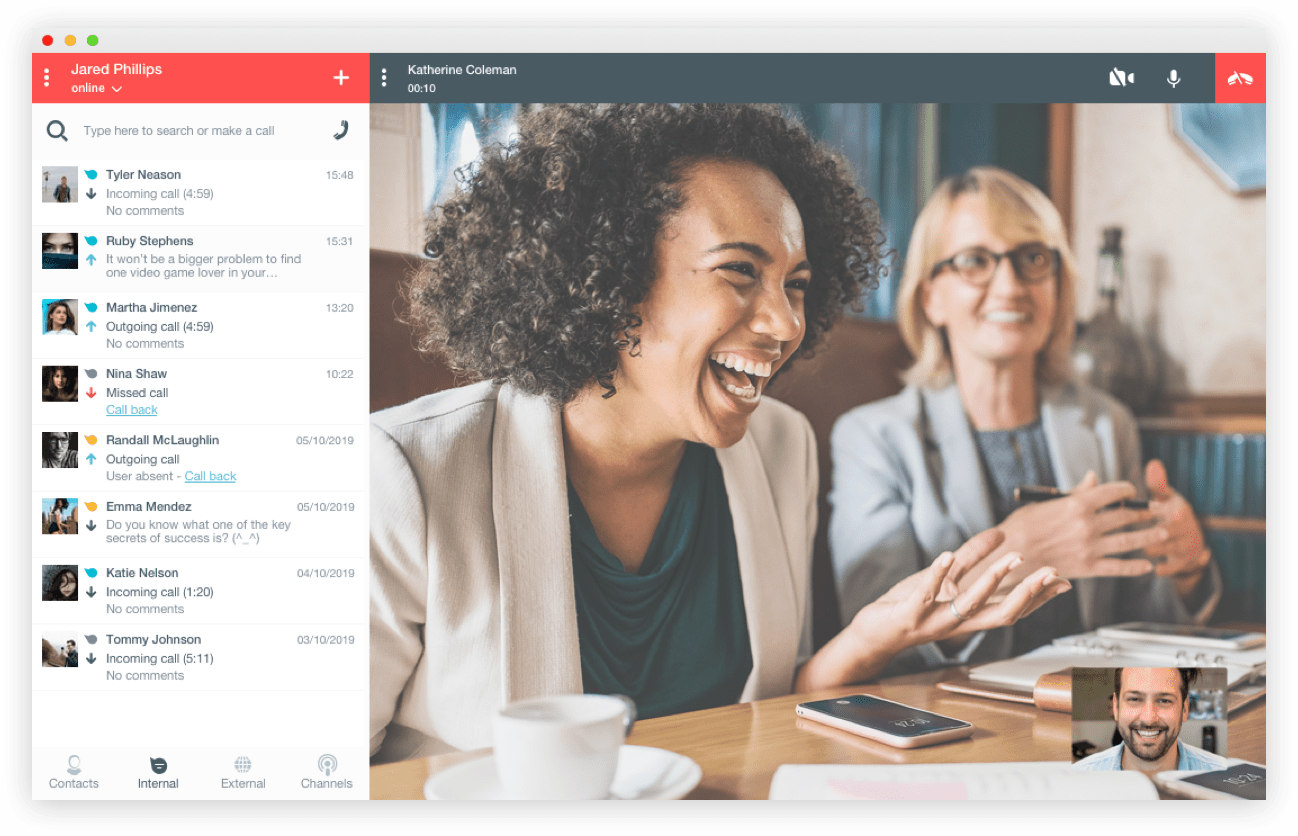 Collaborate with your team anytime, anyplace
Ringotel's native apps provide modern messaging experience with features like audio and video calls and conferences, personal and group chats, public channels, file sharing and more.
Setup your business phone system in 5 minutes without any hardware and technical expertise
Whether you're moving to a new office or want to switch your legacy phone system, Ringotel can provide a fast and flexible solution to any communication task.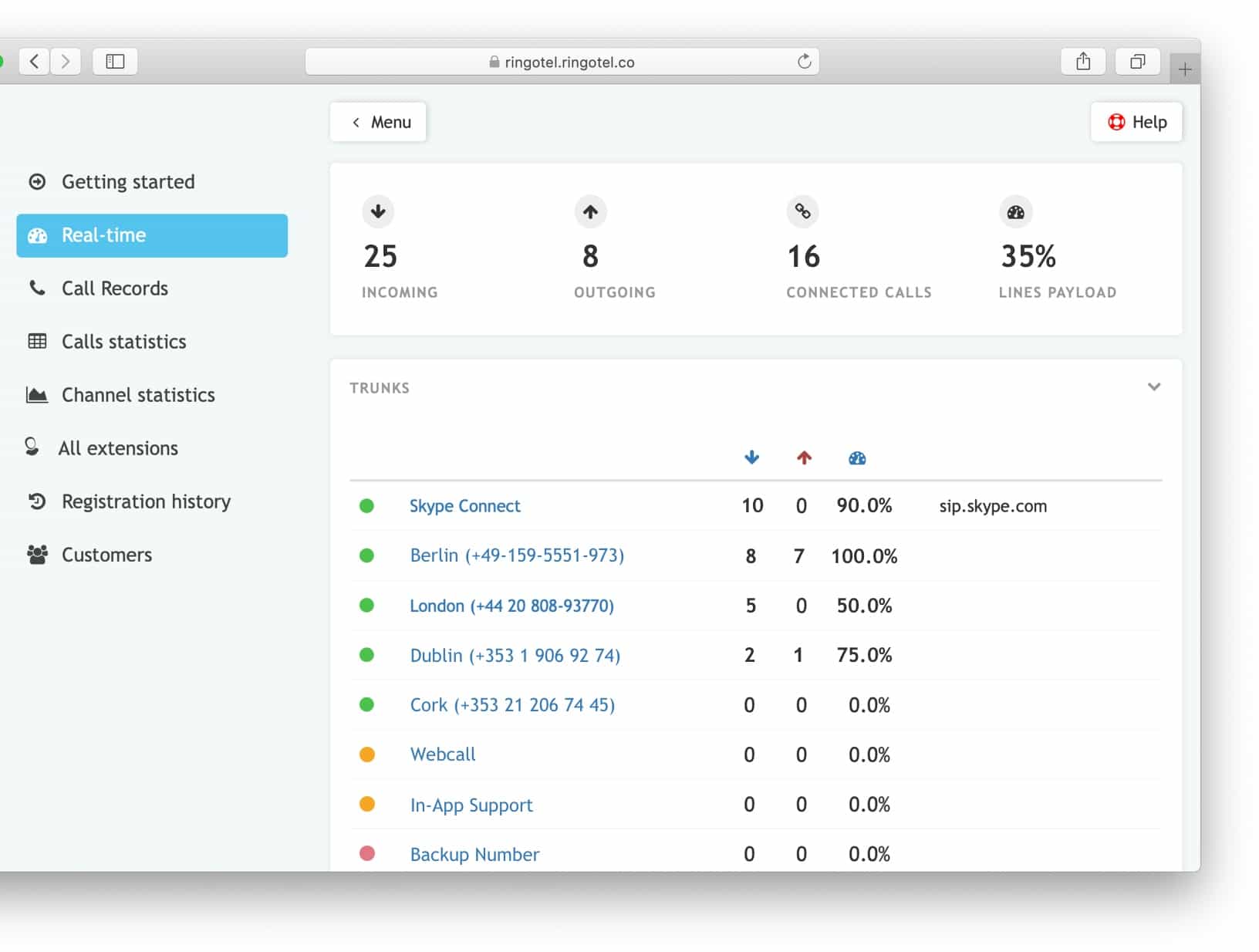 Connect you existed phone infrastructure
Ringotel is based on the open standards, so you don't have to throw away your expressive legacy system – connect it instead!
Improve you business performance with advanced analytics
Ringotel helps you control every aspect of your customer service with real-time indicators and detailed chronological statistics, information about queues, customer interactions, user stats and other key performance indicators (KPIs).
On-Premise and in the Cloud
Due to the variaty data policies, we know that in some cases you need to be fully in control of your or your customers' data.
Reliable solutions that fit your business' needs.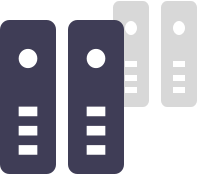 99.999% Reliability
Ringotel is designed according to the highest telecommunication standards and delivers up to 99.999% uptime, powering thousands of simultaneous calls and mission critical communication processes everyday 24/7.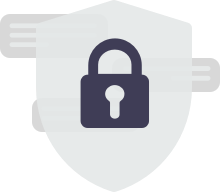 Security first
Ringotel implements best practicies in communications security. Every call, message or file transferred via Ringotel is encrypted by default using one of the strongest block ciphers available.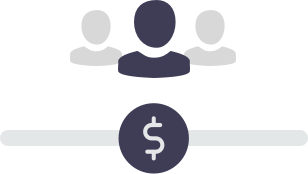 Flexible pricing
Depending on your needs, Ringotel can be deployed on-premise or in the Cloud and scale easily with your business needs.
Have a question?
Contact our sales team for a personalized consultation about the benefits that Ringotel solutions can bring to your business.